Pinza De Freno / Pistón Viento posterior Rewind Adaptador Para Vag Vw Audi at330
5,73 EUR
+ 6,80 EUR de envío
Fecha prevista de entrega:
vie, 20 sep - vie, 11 oct
60-días para devoluciones
Artículos relacionados que te pueden interesar
Sobre este artículo
Descripción del artículo
"
Suitable for most VAG models. Retracts parking brake piston prior to installation of new pads. For rewinding callipers when servicing brakes. Suitable for a wide majority of disc brakes. 3/8" Square drive (so will take a 3/8" extension when access is limited or awkward).
"
Ver todo
Acerca de este vendedor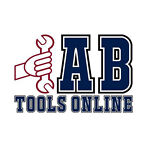 abtools_uk
Puntuación de votos

(375308)
Registrado como vendedor profesional