Officially Licensed Harry Potter Lumos Charm Number 12 Winged Key
28,41 EUR
+ 16,48 EUR de envío
Fecha prevista de entrega:
vie, 20 dic - mié, 25 dic
Aceptadas en un plazo de
60
días
El comprador paga los gastos de envío de la devolución
Incluye seguimiento internacional.
0,00 EUR (aproximadamente) en concepto de tarifas de importación confirmadas durante el Pago y envío.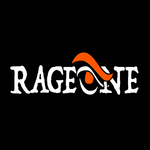 rageone
Puntuación de votos

(7004)
Artículos relacionados que te pueden interesar
Descripción del artículo
"
HARRY POTTER LUMOS CHARM. The Lumos Foundation is a non-profit organisation founded by J.K. Rowling, which reveals the hidden children locked away behind closed doors and forgotten by the world, so that.
"
Ver todo
150,66 EUR nuevo

---- usado

199,99 EUR nuevo

---- usado