HP Élite 8200 SFF, PC de escritorio i7 Quad Core 500GB HDD 8GB Ram Ssd Windows 7
Estado:
Reacondicionado por el vendedor
141,87 EUR
+ 48,93 EUR de envío
Fecha prevista de entrega:
mar, 24 dic - vie, 27 dic
Aceptadas en un plazo de
30
días
El comprador paga los gastos de envío de la devolución
Incluye seguimiento internacional.
0,00 EUR (aproximadamente) en concepto de tarifas de importación confirmadas durante el Pago y envío.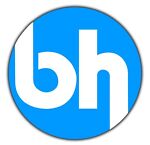 bargain*hardware
Puntuación de votos

(57942)
Artículos relacionados que te pueden interesar
Reacondicionado por el vendedor
SUPPLIED WITH 1-YEAR WARRANTY. Price includes UK VAT @ 20%. EX-VAT invoices available for EU-VAT registered customers. Custom configurations available on all systems. Tested and confirmed to be in good working order, may have light external scratches.
Descripción del artículo
"
Model: HP Elite 8200 SFF, HP Quad Core i7 PC. All of our PCs are refurbished to a very high standard. Internal parts (such as RAM and CPUs) are tested individually, and once the components are installed the system is tested in full.
"
Ver todo
Más vendidos en Fuentes de alimentación
10,95 EUR nuevo

---- usado