CTSRV 006.2 Rover 25 45 75 < 2005 auto estéreo adaptador de control del volante
35,46 EUR
+ 23,63 EUR de envío
Fecha prevista de entrega:
jue, 12 dic - vie, 27 dic
Aceptadas en un plazo de
30
días
El comprador paga los gastos de envío de la devolución
Garantía al cliente de eBay
Si no recibes el artículo que has pedido, te devolvemos el dinero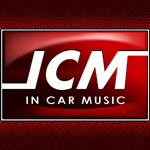 seysel2002
Puntuación de votos

(100496)
Artículos relacionados que te pueden interesar
Descripción del artículo
"
Rover 45 (upto 2005). Rover 25 (upto 2005). Rover 75 (upto 2005). This is the 2 Wire Resistive Learning Type Patch Lead. Then there are those that uses 3.5mm Jack (headphone) type connection, for this one you need to choose the 3.5mm Jack Learning Patch Lead.
"
Ver todo
Más vendidos en Interfaces de volante
38,99 EUR nuevo

---- usado