Dragon Quest Héroes II 2 | Playstation 4 PS4 Nuevo (4)
18,91 EUR
+ 10,64 EUR de envío
Fecha prevista de entrega:
mié, 11 dic - vie, 3 ene
Aceptadas en un plazo de
30
días
El comprador paga los gastos de envío de la devolución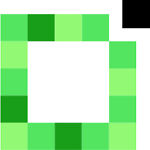 itemdropped
Puntuación de votos

(36348)
Artículos relacionados que te pueden interesar
Descripción del artículo
"
Up to 4 players can band together in cooperative multiplayer to conquer swarms of enemies and defeat challenging boss monsters. Dragon Quest Heroes II. - New world, new story & new adventures. - Transform into a monster and battle as one of them.
"
Ver todo
Más vendidos en Videojuegos
34,95 EUR nuevo

14,95 EUR usado