Sello De Aceite 05610308 030103085A 068103085E 068103085G 026103085E 026103085F
2,95 EUR
+ 29,64 EUR de envío
Fecha prevista de entrega:
jue, 12 dic - lun, 6 ene
Aceptadas en un plazo de
30
días
El comprador paga los gastos de envío de la devolución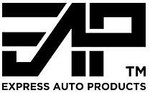 eapproducts
Puntuación de votos

(7550)
Artículos relacionados que te pueden interesar
Artículo a punto de finalizar
Descripción del artículo
"
05610308 030103085A 068103085A 068103085E. 068103085G 026103085E 026103085F. Always check the photo and part numbers match the product you are replacing. Made from FPM ACM.
"
Ver todo
29,90 EUR nuevo

---- usado