Comercio Justo 90cm Redonda Multicolor Arco Iris Telar Manual yute & Algodón Tre
31,79 EUR
+ 35,75 EUR de envío
Fecha prevista de entrega:
vie, 16 oct - mié, 21 oct
Aceptadas en un plazo de
30
días
El comprador paga los gastos de envío de la devolución
Incluye seguimiento internacional.
0,00 EUR (aproximadamente) en concepto de tarifas de importación confirmadas durante el Pago y envío.
Garantía al cliente de eBay
Al pagar con PayPal, tarjeta de crédito o débito.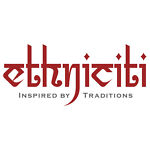 ethniciti
Puntuación de votos

(7297)
Artículos relacionados que te pueden interesar
"
60% Recycled Cotton and 40% eco-friendly Jute. These are GoodWeave Certified Rugs. GoodWeave aims to stop child labour in the carpet industry and to replicate its market-based approach in other sectors.
"
Ver todo

Descripción del artículo