VOLVO V60 2010 - > Buje De Rueda Trasera Bearing Par
131,95 EUR
+ 53,53 EUR de envío
Fecha prevista de entrega:
mar, 17 nov - jue, 19 nov
Aceptadas en un plazo de
60
días
El comprador paga los gastos de envío de la devolución
Incluye seguimiento internacional.
0,00 EUR (aproximadamente) en concepto de tarifas de importación confirmadas durante el Pago y envío.
Garantía al cliente de eBay
Al pagar con PayPal, tarjeta de crédito o débito.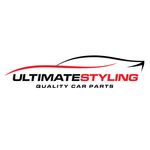 ultimate-styling
Puntuación de votos

(270671)
Artículos relacionados que te pueden interesar
Flange 136mm : Width 99mm, FWD Models
"
Model/Series: V60. Position on Vehicle: Rear Wheel Hub Bearing Pair. Vehicle: Volvo. You can use us for headlights, rear lights, door mirrors, mirror glass and covers as well as a constantly developing range of performance lighting.
"
Ver todo

Descripción del artículo
Más vendidos en Rodamientos
Todavía no hay valoraciones ni opiniones.

74,66 EUR nuevo

---- usado