No quedan existencias del artículo que buscas pero hemos encontrado algo similar.
SYLVIA STRIPLIN Give Me Your Love /You Can't NEW & SEALED SOUL BOOGIE 12" VINYL
17,48 EUR
+ 10,93 EUR de envío
Fecha prevista de entrega:
mar, 03 sep - mié, 18 sep
Artículos relacionados que te pueden interesar
Sobre este artículo
Descripción del artículo
"
A SIDE - SYLVIA STRIPLIN - GIVE ME YOUR LOVE B SIDE - SYLVIA STRIPLIN - YOU CAN'T TURN ME AWAY LABEL- EXPANSION (2018) CATALOGUE # EXPAND116 FORMAT 12" VINYL CONDITION - NEW INFO Since the recent reissue of Sylvia Striplin's one album for Uno Melodic Records, demand has been building again for two of the key tracks back together again on 12" single. Huge on disco, rare groove, two step scenes these track capture the essence of the period of music and genius of producer Roy Ayers. First released in 1980, both tracks became signature tracks for Roy's Uno Melodic label. Sylvia previously sang with Roy at Polydor, sang lead momentarily with Aquarian Dream and one album with Eightes Ladies.
"
Ver todo
Acerca de este vendedor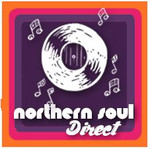 halloffame05
Puntuación de votos

(29799)
Registrado como vendedor profesional