No quedan existencias del artículo que buscas pero hemos encontrado algo similar.
Sierra Circular Dewalt DCS575T2 XR Flexvolt 54V Inalámbrico 190mm (2 X 6.0Ah Pil
485,12 EUR
+ 60,07 EUR de envío
Fecha prevista de entrega:
vie, 25 oct - vie, 8 nov
Aceptadas en un plazo de
30
días
El comprador paga los gastos de envío de la devolución
Garantía al cliente de eBay
Si no recibes el artículo que has pedido, te devolvemos el dinero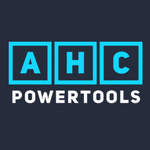 ahcpowertools
Puntuación de votos

(48181)
Artículos relacionados que te pueden interesar
Descripción del artículo
"
Dewalt now gives you raw power anywhere and the dawn of a new era in cordless power tool technology. The DCS575 is fitted with a 190mm x 30mm 24 tooth blade just like a corded saw and has a LED joblight to assist with improved cut line visibility.
"
Ver todo
Más vendidos en Sierras de sable
101,10 EUR nuevo

---- usado