No quedan existencias del artículo que buscas pero hemos encontrado algo similar.
Multi herramienta oscilante DeWalt de 8 piezas Juego de accesorios en caso difíc
42,81 EUR
+ 35,92 EUR de envío
Fecha prevista de entrega:
jue, 24 oct - jue, 7 nov
Aceptadas en un plazo de
30
días
El comprador paga los gastos de envío de la devolución
Garantía al cliente de eBay
Si no recibes el artículo que has pedido, te devolvemos el dinero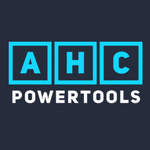 ahcpowertools
Puntuación de votos

(48158)
Artículos relacionados que te pueden interesar Descripción del artículo
"
Dewalt Service Centre will arrange the best course of action to get your issue rectified. Normally you will be asked to take the faulty item to your nearest Dewalt Agent but if you are further than 10 miles away from an agent they will arrange to have your item collected by carrier.
"
Ver todo