No quedan existencias del artículo que buscas pero hemos encontrado algo similar.
CTSVX 004.2 Opel Antara coche adaptador de control de interfaz de volante
55,24 EUR
+ 22,09 EUR de envío
Fecha prevista de entrega:
mar, 03 sep - mar, 17 sep
Artículos relacionados que te pueden interesar
Sobre este artículo
Descripción del artículo
"
Vauxhall Antara (2010 - 2015). The Interface consist oftwo parts ; TheSteering Wheel Interface and theCar Stereo Patch Lead. This is the 2 Wire Resistive Learning Type Patch Lead. Then there are those that uses 3.5mm Jack (headphone) type connection, for this one you need to choose the 3.5mm Jack Learning Patch Lead.
"
Ver todo
Compra con confianza
Garantía al cliente de eBay
Si no recibes el artículo que has pedido, te devolvemos el dinero
Acerca de este vendedor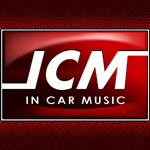 seysel2002
Puntuación de votos

(100157)
Registrado como vendedor profesional