No quedan existencias del artículo que buscas pero hemos encontrado algo similar.
6x BOSCH Bujías Doble Platino genuino servicio de encendido del motor Set/Kit
Servicios al cliente dedicado-Compre Con Confianza
25,44 EUR
+ 16,04 EUR de envío
Fecha prevista de entrega:
jue, 31 oct - mar, 5 nov
Aceptadas en un plazo de
30
días
El comprador paga los gastos de envío de la devolución
Incluye seguimiento internacional.
0,00 EUR (aproximadamente) en concepto de tarifas de importación confirmadas durante el Pago y envío.
Garantía al cliente de eBay
Si no recibes el artículo que has pedido, te devolvemos el dinero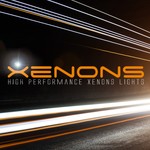 xenons_uk
Puntuación de votos

(544933)
Artículos relacionados que te pueden interesar
Descripción del artículo
"
Bosch Double Platinum spark plugs are engineered to extend performance life and durability. Bosch OE Fine Wire Double Platinum Spark Plugs. The fine wire design of the center electrode improves ignitability and performance in your engine while the platinum tip on both the center and ground electrodes ensure longer life.
"
Ver todo
Más vendidos en Bujías de encendido