Bobina de ignición de Lucas DMB1805 Ford Mazda 121 2 1.3 1.4 homenaje Volvo S40
29,10 EUR
+ 19,68 EUR de envío
Fecha prevista de entrega:
lun, 25 nov - mié, 27 nov
Aceptadas en un plazo de
30
días
El comprador paga los gastos de envío de la devolución
Incluye seguimiento internacional.
0,00 EUR (aproximadamente) en concepto de tarifas de importación confirmadas durante el Pago y envío.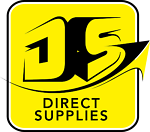 directsupplies1
Puntuación de votos

(74701)
Artículos relacionados que te pueden interesar
12467, CU1007MOD, CE20044-12B1, 36999, 19020059, 714 885 0011
FORD: 1619343, 988F-12029-BA
Descripción del artículo
"
MPN - DMB1805. IGNITION COIL. Ignition Coil - Connector Type M4. The information provided in the compatibility should be used as a guide only. ======================.
"
Ver todo
Más vendidos en Bobinas de encendido