2x Kit de sello de reparación de pinza de freno trasero encaja Toyota Corolla (E
15,71 EUR
+ 27,52 EUR de envío
Fecha prevista de entrega:
lun, 8 feb - jue, 11 feb
Aceptadas en un plazo de
30
días
El comprador paga los gastos de envío de la devolución
Incluye seguimiento internacional.
0,00 EUR (aproximadamente) en concepto de tarifas de importación confirmadas durante el Pago y envío.
Garantía al cliente de eBay
Al pagar con PayPal, tarjeta de crédito o débito.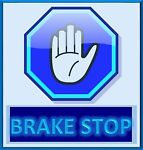 brakestop
Puntuación de votos

(2193)
Artículos relacionados que te pueden interesar
PLEASE CHECK YOUR PISTON DIAMETER
AND COMPARE TO LISTING DETAILS
"
Brake Stop Ltd - Supplier of quality brake caliper components - Please review details in the Full Description to ensure this item is correct for your vehicle - If unsure please message.
"
Ver todo

Descripción del artículo
Más vendidos en Silenciadores/Silenciosos
Todavía no hay valoraciones ni opiniones.

322,08 EUR nuevo

---- usado