No quedan existencias del artículo que buscas pero hemos encontrado algo similar.
Divertido Novedad Taza Taza Té Café Rojo-Super BC6
6,62 EUR
+ 16,65 EUR de envío
Fecha prevista de entrega:
jue, 05 sep - mar, 10 sep
Artículos relacionados que te pueden interesar
Sobre este artículo
Descripción del artículo
"
This high-quality printed mug is dishwasher-safe and microwave-proof. These premium-quality, double-coated ceramic mugs will bring a smile to the face of anyone in your family - Mum (Mummy), Dad (Daddy), Nan (Nanny/Grandma), Granddad (Grandpa) as well as your sons and daughters (teenage kids and toddlers).
"
Ver todo
Acerca de este vendedor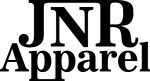 jnr-apparel
Puntuación de votos

(75022)
Registrado como vendedor profesional