Vw Caddy Mk3 04-on trasera interior Carga Led Bombilla Kit Super Brillante 30 Le
38,24 EUR
+ 21,60 EUR de envío
Fecha prevista de entrega:
mié, 14 oct - lun, 19 oct
Aceptadas en un plazo de
60
días
El comprador paga los gastos de envío de la devolución
Incluye seguimiento internacional.
0,00 EUR (aproximadamente) en concepto de tarifas de importación confirmadas durante el Pago y envío.
Garantía al cliente de eBay
Al pagar con PayPal, tarjeta de crédito o débito.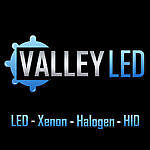 valley-lighting
Puntuación de votos

(18406)
Artículos relacionados que te pueden interesar
"
They work of original van interior light, so no need for loads of wiring to battery or relays etc. This is complete LED upgrade for any van interior. Our kits are 1800LM! which is way more than any other kit on the market.
"
Ver todo

Descripción del artículo
Más vendidos en Bombillas y LEDs