No quedan existencias del artículo que buscas pero hemos encontrado algo similar.
7" pulgadas Android 9.0 PX30 Radio DAB SAT NAV Bt Wifi DVD GPS Radio Para Bmw 3
309,84 EUR
+ 29,11 EUR de envío
Costaba
326,15 EUR
Ahorra un 5%
Fecha prevista de entrega:
mar, 29 oct - mié, 13 nov
Shropshire | Middlesex | Yorkshire, Reino Unido
Aceptadas en un plazo de
30
días
El comprador paga los gastos de envío de la devolución
Garantía al cliente de eBay
Si no recibes el artículo que has pedido, te devolvemos el dinero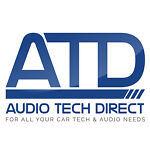 audiotechdirect
Puntuación de votos

(9436)
Artículos relacionados que te pueden interesar
Descripción del artículo
"
DAB+ Digital Radio. Now you can listen to all your favourite digital radio stations like Kiss FM and Smooth Radio. Android PIE 9.0 is a force to be reckoned with. Built In WiFi Connectivity. Get online with the built in WiFi system.
"
Ver todo
Más vendidos en Autoradios
16,39 EUR nuevo

---- usado

221,00 EUR nuevo

---- usado

224,00 EUR nuevo

---- usado

235,00 EUR nuevo

---- usado

19,90 EUR nuevo

---- usado

201,60 EUR nuevo

---- usado