No quedan existencias del artículo que buscas pero hemos encontrado algo similar.
DRIVETIME ANTHEMS 100 Hits Various Artists 5 CDs ( 100 Great Tracks ) Mint
Estado:
En muy buen estado
1,76 EUR
+ 5,96 EUR de envío
Fecha prevista de entrega:
lun, 09 sep - mar, 24 sep
Artículos relacionados que te pueden interesar
Sobre este artículo
"Grading Is As Follows New – Factory sealed or still contains security seal, Never used. Like New. Mint – No visible marks, All my CDs are checked under spot light. Mint. Very Good Condition – This is used when it has cloth marks or factory marks, not normally seen unless under spot lighting Very Good Condition – A CD that has visible surface marks that do not effect the quality of sound or play Good Condition – If a very good CD had a track or 2 skip, but the rest of the tracks where all okay Jewel Cases – I Do Not send out damaged cases, the Post is not as careful as I have been or would like them to be, so occasionally they arrive cracked. I apologise, but have to accept it. If I am to use cardboard packaging, the postage cost would be far higher, and as these cases are cheap enough to replace, would prefer making it cheaper all round. As this is a private collection, CDs that have normally been used, Cases may have scuffs."
Artículo a punto de finalizar
Descripción del artículo
"
God Gave Rock And Roll To You - Argent. 20th Century Boy - T. Rex. THIS IS A GREAT CD IN MINT CONDITION. Two Princes - Spin Doctors. Little Miss Can't Be Wrong - Spin Doctors. Solid Ball Of Rock - Saxon.
"
Ver todo
Acerca de este vendedor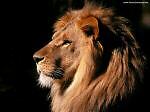 2brackers
Puntuación de votos

(8232)