Canon PM-101 Papel Fotográfico Blanco Mate A2 - 8657B017
71,23 EUR
+ 25,63 EUR de envío
Fecha prevista de entrega:
mié, 27 nov - lun, 2 dic
Aceptadas en un plazo de
14
días
El comprador paga los gastos de envío de la devolución
Incluye seguimiento internacional.
0,00 EUR (aproximadamente) en concepto de tarifas de importación confirmadas durante el Pago y envío.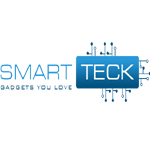 smartteck-outlet
Puntuación de votos

(4430)
Artículos relacionados que te pueden interesar
Descripción del artículo
"
A2, Matte, 20 sheets. Smooth texture with warm white tone for prints without the reflective sheen. Paper size A2. Elegant matte photo paper with smooth surface. - Superb for warm colour reproduction.
"
Ver todo
Más vendidos en Portátiles y netbooks
899,00 EUR nuevo

---- usado

599,99 EUR nuevo

---- usado

399,00 EUR nuevo

---- usado

534,99 EUR nuevo

---- usado

259,00 EUR nuevo

---- usado