Lilys Cocina Comida Seca Para Adultos Libre De Granos alimentadas con hierba Cor
14,07 EUR
+ 18,00 EUR de envío
Fecha prevista de entrega:
jue, 30 ene - vie, 14 feb
Aceptadas en un plazo de
30
días
El comprador paga los gastos de envío de la devolución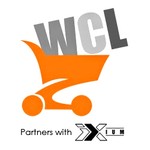 wecostlessstore
Puntuación de votos

(174222)
Artículos relacionados que te pueden interesar
Descripción del artículo
"
Parsley fed lamb and peas flavour. 1 x 1kg Dog food. This dog food is ideal for a healthy diet. It features quality ingredients put together with love and care into quality food for your pet. 22-11-2017 09:47:02.
"
Ver todo
Más vendidos en Comida para perros
24,48 EUR nuevo

---- usado