No quedan existencias del artículo que buscas pero hemos encontrado algo similar.
Ford Transit 2006 en adelante Negro Solo Din Fascia Facia Kit de paquete de mont
13,11 EUR
+ 1,64 EUR de envío
Fecha prevista de entrega:
mié, 28 ago - mar, 03 dic
Artículos relacionados que te pueden interesar
Sobre este artículo
FP-07-10 PC2-84-4 PC5-100 PC5-132 X 4
Descripción del artículo
"
FP-07-10 FASCIA. They are quick and easy to fit and will hold your new unit securely in your dashboard. This ISO lead will not allow you to view the radio information on the dashboard display, however the other information will continue to work as normal.
"
Ver todo
Acerca de este vendedor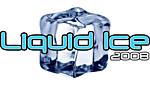 liquidice-2008
Puntuación de votos

(442976)
Registrado como vendedor profesional
También te pueden interesar