No quedan existencias del artículo que buscas pero hemos encontrado algo similar.
VW Volkswagen Golf Lupo Passat ISO Arnés Adaptador coche estéreo unidad central
6,55 EUR
+ 3,27 EUR de envío
Fecha prevista de entrega:
lun, 26 ago - mié, 11 sep
Artículos relacionados que te pueden interesar
Sobre este artículo
Country/Region of Manufacture
Descripción del artículo
"
Volkswagen Golf Lupo Passat ISO Lead. Lupo: 1999 TO 2005 ALL. PASSAT (1996-2005) All. This ISO lead will not allow you to view the radio information on the dashboard display, however the other information will continue to work as normal.
"
Ver todo
Acerca de este vendedor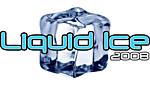 liquidice-2008
Puntuación de votos

(442925)
Registrado como vendedor profesional