Halti Repuesto Perro Mascota Link Grande Pequeño Negro para Collares Halti Cabez
5,45 EUR
+ 3,90 EUR de envío
Fecha prevista de entrega:
mar, 30 jul - mié, 14 ago
Realiza el pedido en para que te llegue a tiempo.8h 52m 45s
Artículos que te pueden interesar
Sobre este artículo
Descripción del artículo
"
Halti Spare Black Dog Link. Keeping your dog around you is the number one priority, especially when they're younger and more active. Be safe with this spare Halti link. 1 x Spare Halti Link. Reduces chances of dogs getting off the lead.
"
Ver todo
Acerca de este vendedor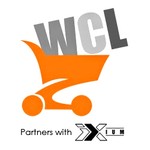 wecostlessstore
Puntuación de votos

(168069)
Registrado como vendedor profesional