2 X Discos De Freno Eje Trasero TOYOTA AVENSIS (_ T22 _) 1.6 1.8 2.0 ADC01108 Co
30,92 EUR
+ 137,45 EUR de envío
Fecha prevista de entrega:
vie, 16 oct - mié, 21 oct
Aceptadas en un plazo de
30
días
El comprador paga los gastos de envío de la devolución
Incluye seguimiento internacional.
0,00 EUR (aproximadamente) en concepto de tarifas de importación confirmadas durante el Pago y envío.
Garantía al cliente de eBay
Al pagar con PayPal, tarjeta de crédito o débito.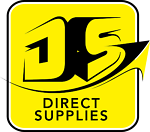 directsupplies1
Puntuación de votos

(86161)
Artículos relacionados que te pueden interesar
DSK2287, ADT343162, BBD4376, BG3922, 26062, MDC1713, J3312054
"
MPN - ADC01108. FOR TOYOTA AVENSIS (_T22_) 1.6 1.8 2.0. REAR AXLE BRAKE DISC. BRAKE DISC TYPE - SOLID. BRAKE DISC THICKNESS - 10.0 mm. BOLT HOLE CIRCLEØ - 100 mm. The information provided in the compatibility should be used as a guide only.
"
Ver todo

Descripción del artículo